Today, we are proud to present the launch of the new POLYAS nomination platform. The new platform ensures a significantly improved coordination of the nomination process and supports companies and institutions in the digital nomination of candidates. The nomination platform is a logical addition to the existing POLYAS product range: along with our Online Voting and/or Live Voting, we offer a full legally compliant package for the digitalisation of processes before, during and after the election.
---
The new online application ensures legally secure and legally valid digitalisation of the nomination process in an election, and at the same time made easier and more user-friendly for the nominators and candidates than ever before.
Who is the new Nomination Platform for?
The POLYAS Nomination Platform is a perfect fit for colleges and universities, cooperatives, chambers, associations, municipalities, and also for businesses. It proves to be particularly useful when nominations involve several thousand people in the electoral roll. The functionalities can surely be used for candidate nominations on a smaller scale as well.
The updated high-performance product includes the following nomination options:
Self-nomination: Nominators can nominate themselves for a certain position or board
Nomination by another: Here the nominators propose another person for a candidacy or board
List nomination: The nominators can submit lists with a number of candidates for a board specified by them.
What are the advantages of the new Platform?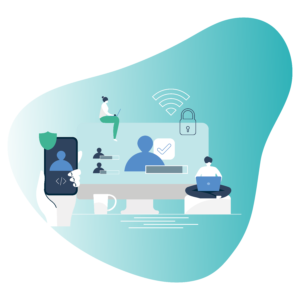 Digitalisation solves most of the challenges that come with a traditional nomination process: such issues as bureaucratic hassles, an enormous amount of time spent deciphering illegible handwriting and typing from lists, unauthorised nominations or the "legwork" while collecting supporting signatures are automatically eliminated. These are just a few examples of the hurdles our customers had to overcome before the development of the Nomination Platform.
In addition, the platform has many business-related advantages such as saving time and costs, increasing voter participation and co-determination and, last but not least, sustainability and environmental protection through converting processes from a paper format into digital.
What are the most convincing features of the POLYAS Nomination Platform?
To answer this question, we would like to start by saying that the new POLYAS Nomination Platform is fully oriented towards customer feedback. We launched the basis version a few months ago and had it tested by various companies, primarily universities. We took the feedback from these digital nominations very seriously and incorporated it into the product development.
We focus on our customers and their needs in everything we do. We are very proud that our Nomination Platform has become a pioneering high-standard product due to the implementation of customer feedback we received from the basis version."

– Kai Reinhard, founder and CEO of POLYAS
An overview of the most exciting features:
option for free entry or searchable list of candidates for simplified and error-free entry of nomination proposals
digital supporting signatures for candidates
digital consent forms for nominations
export of nominees for generating ballot papers for future Online Elections
multilingual Online Nominations
voter groups for different authorisations
customisation through logo upload, individual design, readable title in the nomination URL or adaptation of system texts
The POLYAS Nomination Platform also offers such reliable security mechanisms as GDPR compliance, SecureLink authentication for your own Intranet and state-of-the-art encryption technologies.

Further information on the Nomination Platform